Bourbon Smoked Sugar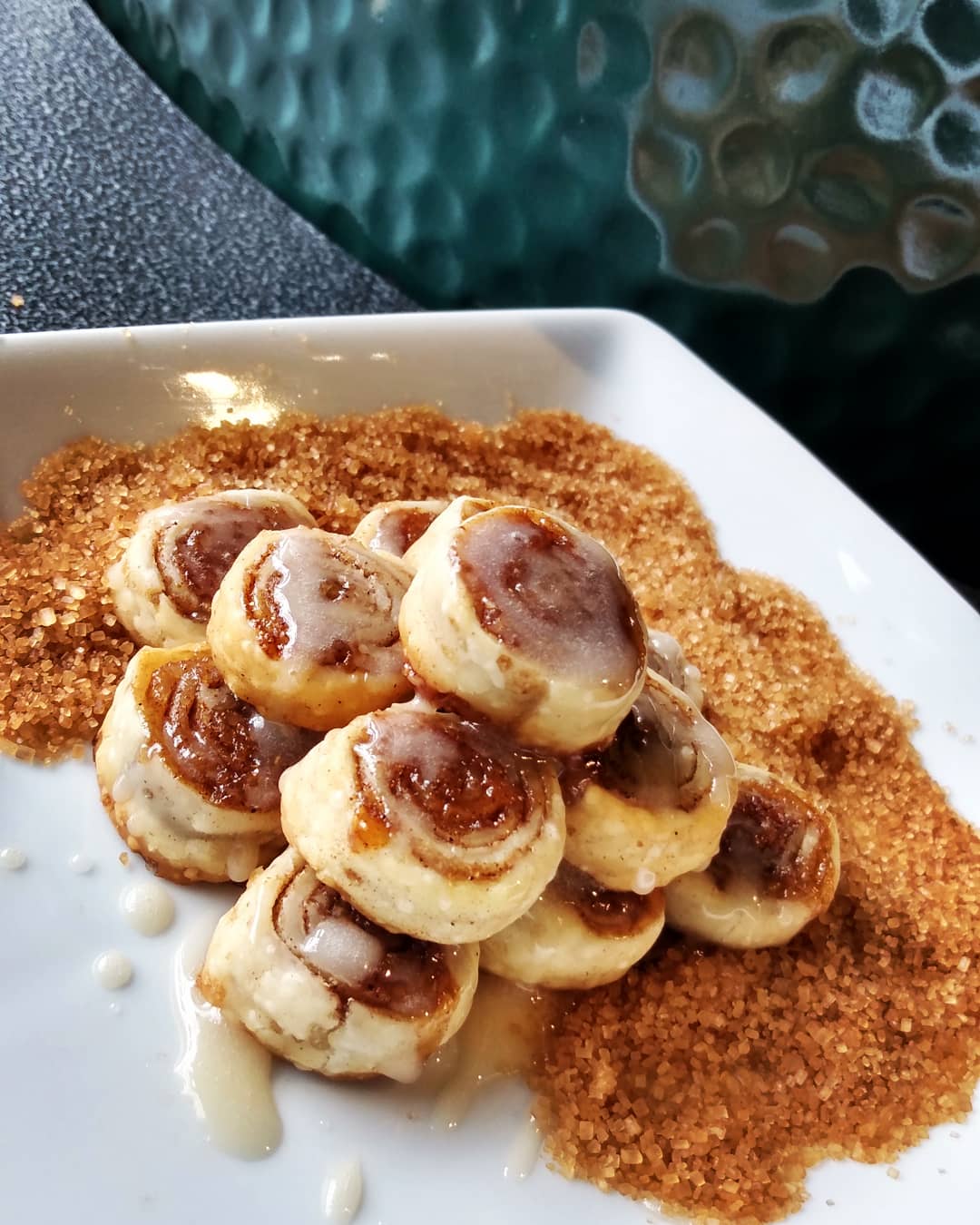 Cinny Minis! 0
Mini cinnamon roll cookies for the sweet tooth in us all!
Ingredients:
1 premade pie crust 
2 tbsp. Butter flavored olive oil 
3 tbsp. Bourbon smoked Sugar 
1/2 tsp. Baking Bliss 
1 cup powdered sugar 
1/2 tsp. Bourbon smoked Vanilla Extract 
1 tbsp. Milk 
Directions:
1. Preheat your oven to 350 degrees.
2. Roll out the pie crust into a rectangle shape. 
3. Brush the pie crust with the butter olive oil.
4. In a small bowl, combine the sugar with the Baking Bliss and sprinkle on top of the pie crust. 
5. Carefully roll the pie crust up with your fingers.
6. Slice the pie crust log into small discs and arrange on a parchment lined baking sheet. 
7. Bake for 12-15 minutes, or until golden brown.
8. In a separate bowl, combine the milk, vanilla extract, and the powdered sugar. Whisk until combined. 
9. Drizzle the icing over the tops of the cookies, serve, and ENJOY!
This recipe can also be made in the Big Green Egg!