Coconut Lime Cake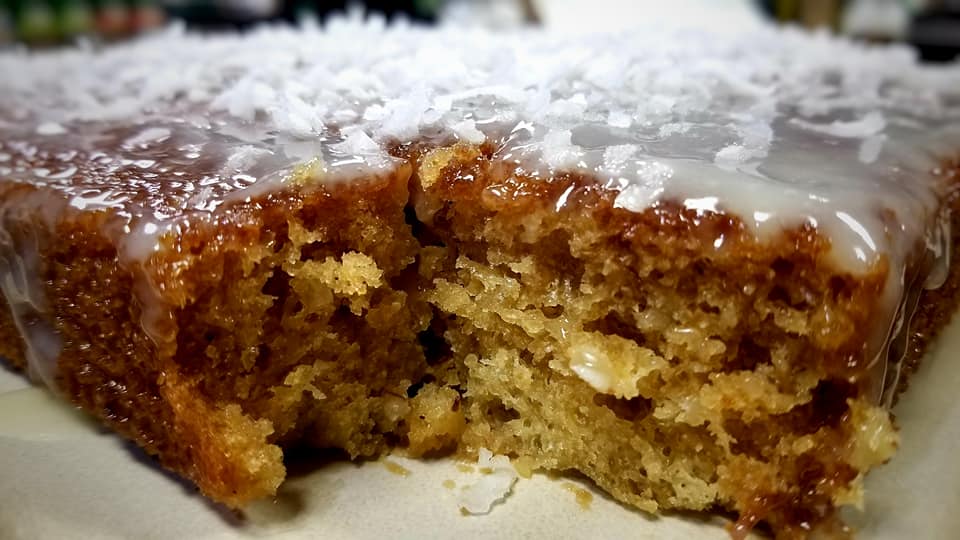 Vacay In May! 0
A light Coconut and Lime cake sure to bring the vacation out of anyone! 
Ingredients: 
1 cup milk 
5 1/2 tbsp. Coconut Balsamic Vinegar 
1 tsp. vanilla extract 
1/3 cup Persian Lime Olive Oil 
3/4 cup sugar 
1 cup flour 
2 tbsp. ground almonds 
3/4 tsp. baking soda 
1/2 tsp. baking powder 
1/4 Fleur De Sel 
12 oz. white chocolate chips 
1/2 pint heavy whipping cream 
1 tbsp. unsalted butter 
Directions: 
1. Preheat your oven 350 degrees.
2. Mix the milk and 1 1/2 tbsp. of the Coconut balsamic vinegar. Set aside for 5 minutes, then whisk in the Persian Lime olive oil, vanilla, and sugar. In a separate bowl, sift together the flour, ground almonds, baking soda and powder, and the Flour De Sel sea salt. 
3. Make a well in the dry mixture and pour in the wet mixture. Stir well to combine. (May be slightly lumpy)
4. Lightly grease a cake pan and pour in batter. Bake for 30-35 minutes, or until a toothpick inserted comes out clean. 
5. Boil water in a double boiler and combine the chocolate chips and the heavy whipping cream in the top bowl. Melt until smooth. 
6. Remove the bowl from the water and add the remaining Coconut Balsamic vinegar and the butter. Stir until creamy and allow to cool. 
7. Drizzle the glaze over the top of the cooled cake, sprinkle with shredded coconut, and ENJOY!
This recipe can also be made on the Big Green Egg!