recipes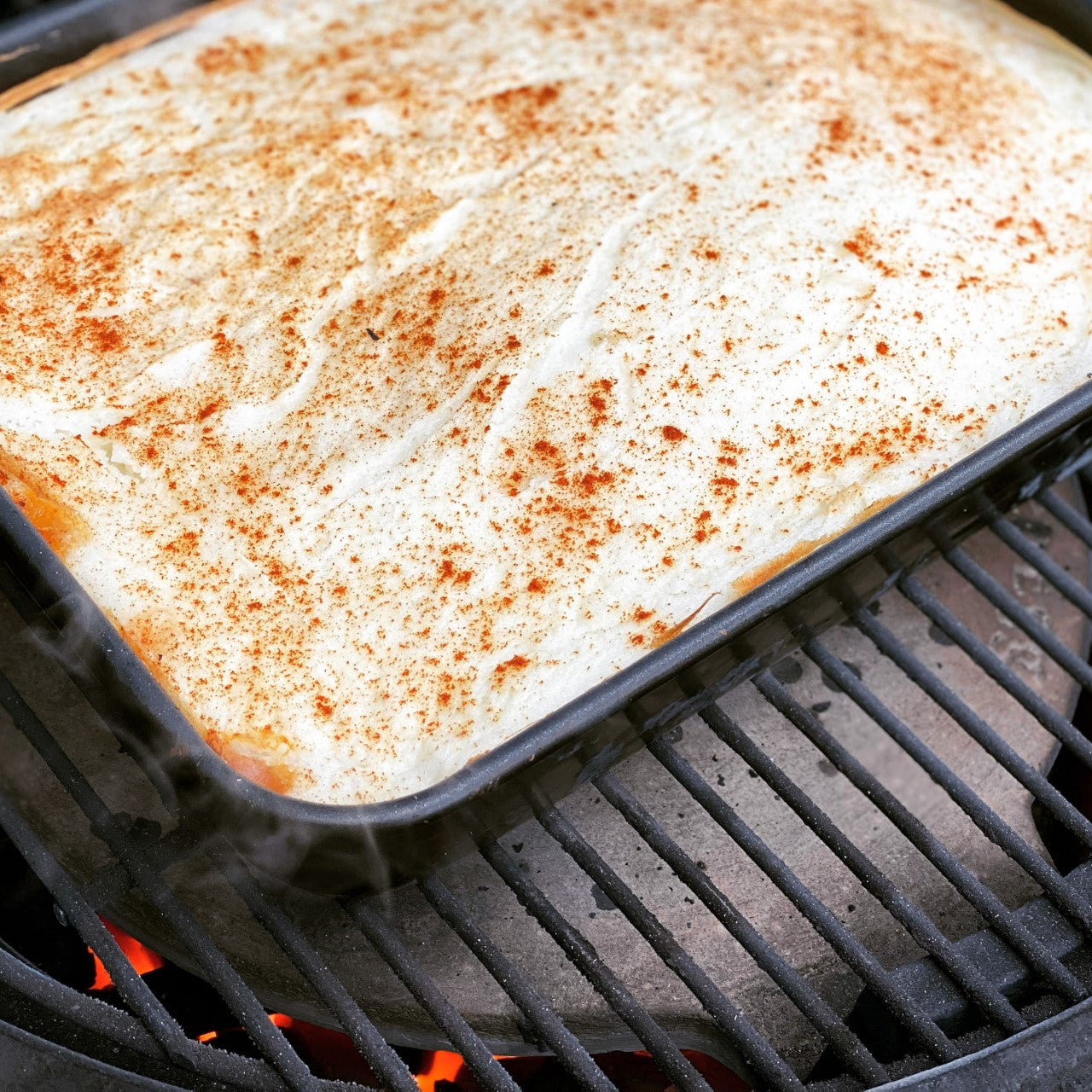 Smoked Shepherd's Pie 0
Gather your herd for this easy Shepherd's Pie!
Ingredients:
2 lbs. potatoes, peeled and quartered 
1/2 cup Milk 
1/4 cup butter 
2 tbsp. Artichoke & Garlic Olive Oil 
1 large onion, diced 
3 cloves Riesling Marinated Garlic, diced 
1 12oz. bag frozen vegetables 
1 1/2 lbs. ground beef 
1 cup beef broth 
1 1/2 tbsp. Tomato paste 
1 tbsp. Bourbon smoked Worcestershire sauce 
2 tsp. Rosemary Garlic bread dipper blend 
Directions: 
1. Place the potatoes in a pot of water. Bring the water to a boil and cook for 15- 20 minutes, or until potatoes are soft. Add the milk and butter and mash until creamy. 
2. Preheat your Big Green Egg to 400 degrees, convEGGtor in place. In a large pan, saute the onions and garlic with the olive oil for about a minute. Add the ground beef and cook until browned. 
3. Add the beef broth, tomato paste, Worcestershire sauce, Rosemary Garlic bread dipper, and frozen vegetables to the ground beef mixture. Fold to combine. 
4. Spread the ground beef mixture in a single layer in a baking pan. 
5. Dollop the mashed potatoes onto the meat mixture, then use a spoon to smooth it over the top. 
6. Place the baking dish inside the Big Green Egg. Cook for 25- 35 minutes, or until the top is golden brown.
7. Let cool slightly, serve, and ENJOY!
This recipe can also be prepared inside your oven!