Baking Bliss
Just Peachy! 0
Baked Peaches N' Cream EGGrolls with Raspberry Sauce!
Ingredients: 
Eggroll Wrappers 
2 15oz. canned peaches 
1 tbsp. Baking Bliss 
1 8oz. block of cream cheese, softened 
1/2 cup water 
1/2 cup Red Raspberry Conserves 
1 tbsp. Honey 
1/4 cup Powdered Sugar 
Dircetions: 
1. In a large zip lock bag, mix the canned peaches and Baking Bliss. Seal tightly.
2. With the back of a large spoon, mash the peaches and Baking Bliss until chunky.
3. Lay an egg roll wrapper flat. Spread the middle of the wrapper with about 1 tbsp. cream cheese. Top cream cheese with 1 tbsp. of the peach mixture. 
4. Fold the wrapper up and around the filling. Dampen the edges slightly with water, and seal. 
5. Repeat the process until all egg rolls are wrapped. 
6. Preheat your oven to 425 degrees.
7. Place egg rolls in a single layer on a lightly oiled baking sheet. 
8. Bake for 20 minutes, turning half-way through, or until golden brown. 
9. In a bowl, mix the Raspberry Conserves, honey, and water. Whisk until fully combined. 
10. Drizzle Raspberry sauce over Eggrolls and Enjoy!
This recipe can also be made on the Big Green Egg!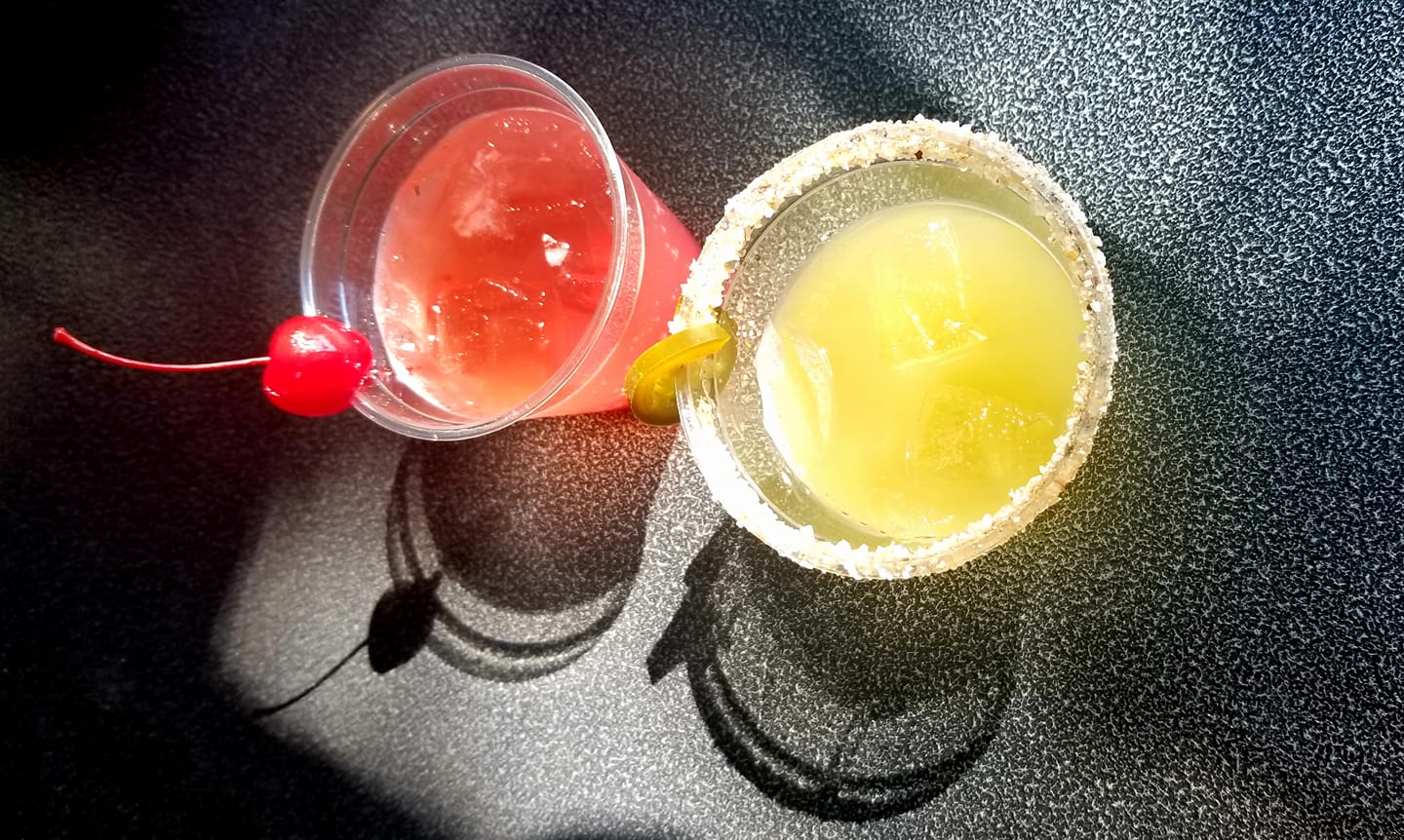 Cherry Vanilla Maple Shrub 0
This shrub will leave you feeling summertime fine.
Ingredients:
2 cups maraschino cherries 
1/2 vanilla bean
1/2 cup Maple Butter Spread
1/2 cup Italian Lambrusco Red Wine Vinegar
1 tbsp. Vanilla Balsamic Vinegar 
Sparkling Water
Directions: 
1. Place the cherries in a large bowl. 
2. Add the vanilla bean and Maple Butter Spread
3. Using a blunt object, mash the cherries and vanilla bean to a pulp. 
4. Cover and let the mixture sit for 24 to 48 hours. 
5. Strain the mixture, squeezing all the liquid out of the cherries. 
6. Discard the pulp and pour your syrup into a jar or bottle.
7. Fill a glass with ice. 
8. Pour 2 tablespoons of shrub syrup over ice and top with sparkling water, or add a splash of your favorite liquor for an all natural cocktail!