Cherry Vanilla Maple Shrub
Cherry Vanilla Maple Shrub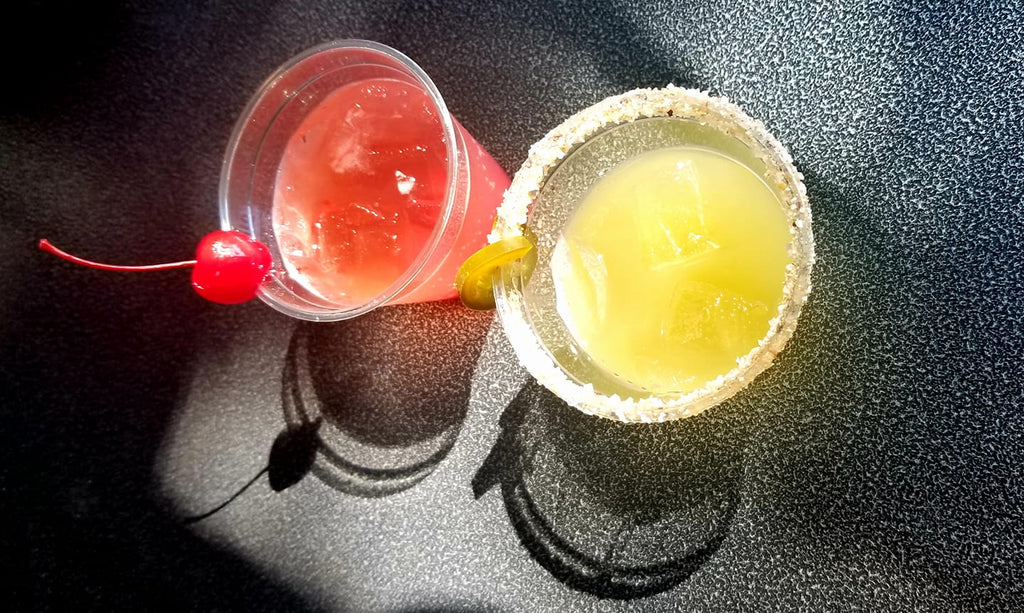 This shrub will leave you feeling summertime fine.
Ingredients:
2 cups maraschino cherries 
1/2 vanilla bean
1/2 cup Maple Butter Spread
1/2 cup Italian Lambrusco Red Wine Vinegar
1 tbsp. Vanilla Balsamic Vinegar 
Sparkling Water
Directions: 
1. Place the cherries in a large bowl. 
2. Add the vanilla bean and Maple Butter Spread
3. Using a blunt object, mash the cherries and vanilla bean to a pulp. 
4. Cover and let the mixture sit for 24 to 48 hours. 
5. Strain the mixture, squeezing all the liquid out of the cherries. 
6. Discard the pulp and pour your syrup into a jar or bottle.
7. Fill a glass with ice. 
8. Pour 2 tablespoons of shrub syrup over ice and top with sparkling water, or add a splash of your favorite liquor for an all natural cocktail!