Italian Cracked Black Pepper Blend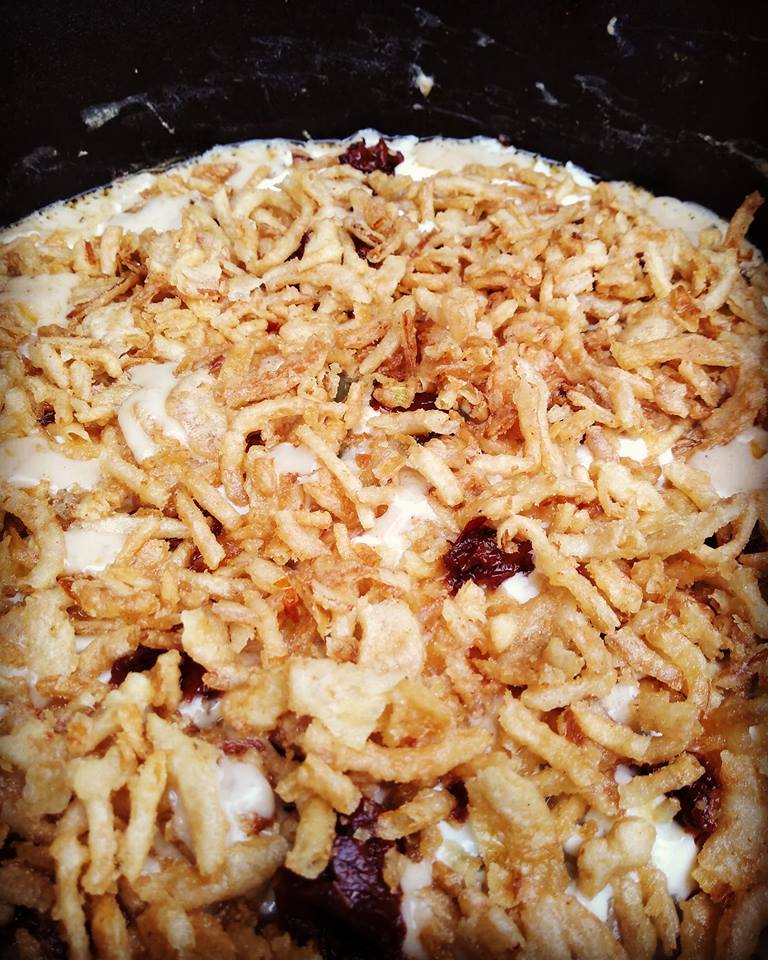 Green Beans Italiano! 0
We put an Italian spin on a classic recipe! 
Ingredients:
2 cans cream of mushroom soup 
1/2 cup freshly shredded mozzarella cheese 
1/4 tsp. Italian Cracked Black Pepper Blend 
4 cans green beans, drained 
1 cup Milk 
1/2 cup Sun-dried tomatoes in olive oil, chopped and patted dry 
2 tsp. Sassy Italian Bread Dipper 
2 2/3 cups fried onions 
Directions:
1. Set your oven to 350 degrees.
2. Mix both cans of soup, milk, 1/4 cup of mozzarella cheese, 6 tablespoons of sun-dried tomatoes, both seasonings, and 1 1/3 cups of the fried onions together. 
3. Pour the green beans in a cast iron dutch oven, and then pour your soup mixture over the green beans. Fold gently until combined.
4. Place the Dutch oven in the oven for 25 minutes, or until hot and bubbly. Stir the mixture. 
5. Sprinkle the top with the remaining fried onions, mozzarella cheese, and sun-dried tomatoes. 
6. Bake for an additional 5 minutes, or until cheese is melted and the onions are golden brown.
7. Let cool slightly, serve, and ENJOY!

This recipe can also be made on the Big Green Egg!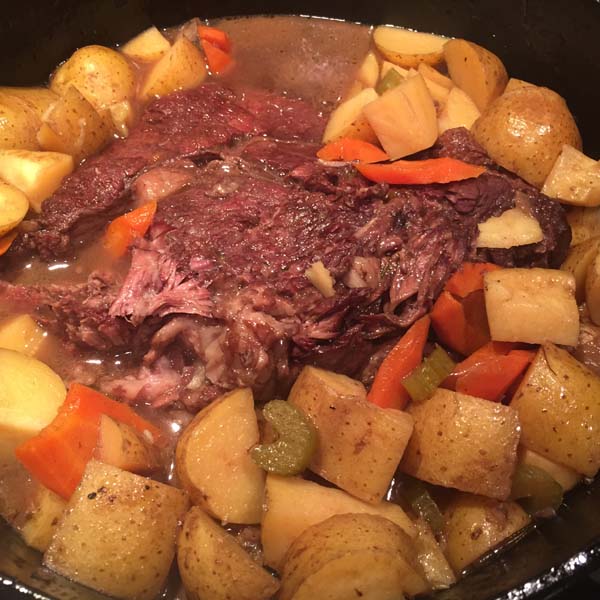 Easy, Braisey, Beautiful! 0
This Braised Pork Butt  is too good to be true!
Ingredients: 
1 pork butt (4-5 pounds) 
3-4 large baking potatoes (peeled and chunked) 
2 cups baby carrots 
3 tbsp. Tuscan Herb infused olive oil 
1 large yellow onion (peeled and cut into chunks) 
3 cloves Riesling Marinated Garlic (diced) 
2 tbsp. Spicy BBQ Rub 
1 bottle of Beer 
2 cups water 
1/2 cup Garlic infused Balsamic Vinegar 
Fleur De Sel Salt (to taste) 
Italian Cracked Black Pepper Blend (to taste) 
Directions:
1. Preheat your Big Green Egg to 300 degrees, ConvEGGtor in place.
2. Whisk your water and Garlic infused balsamic vinegar together in a saucepan over medium heat until just starting to boil.  
3. Season your pork butt on all sides with the Fleur De Sel salt and Italian Cracked Black Pepper Blend.
4. On your stove top, heat your Dutch oven to medium-high heat. 
5. Add the Tuscan Herb infused olive oil and the pork butt. Turn the pork butt every 3-5 minutes, browning it on all sides.
6. Remove the browned pork butt from the Dutch oven and sit aside. 
7. Add the Riesling Marinated Garlic, Spicy BBQ Rub, and a pinch of salt and cook until the onions have softened. 
8. Add the beer and deglaze the pan. 
9. Place the pork butt back in the Dutch oven with the chunked potatoes and baby carrots, along with the Garlic balsamic and water mixture. 
10. Place the top on the Dutch oven and put it in the Big Green Egg.
11. Braise the pork butt until tender, about 3 1/2 to 4 hours. 
12. Remove the Dutch oven from the Egg, serve and ENJOY!