Fig Bacon Jam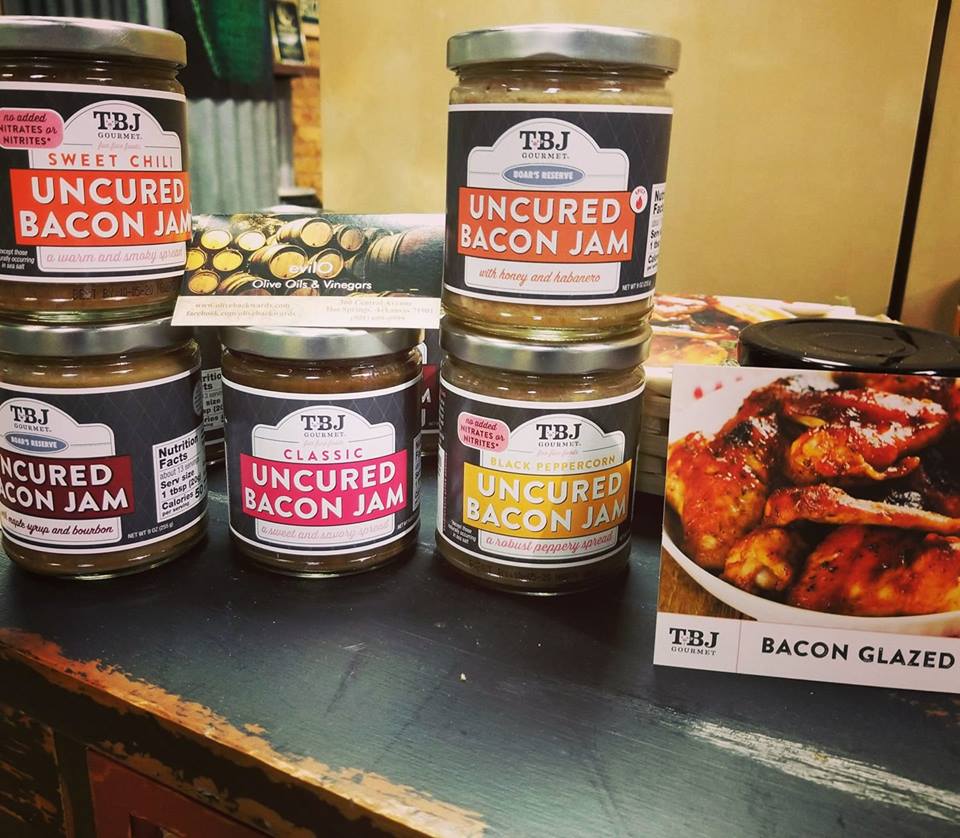 WHAM, BAM, BACON JAM! 0
Our homemade olive oil biscuits are the perfect vehicle for our new Bacon Jams!
Ingredients: 
2 cups all purpose flour 
1 tbsp. baking powder 
1/2 tsp. salt 
1/2 cup Scallion infused olive oil 
1 cup milk 
2-3 tbsp. of your Favorite Bacon Jam!
Directions: 
1. Heat your oven to 400 degrees.
2. Mix your dry ingredients together. 
3. Add the Scallion olive oil and mix until you have a sand-like texture. 
4. Stir in the milk and form a dough ball.
5. Lightly flour your cooking surface and roll out into a sheet, about 1 inch thick.
6. Cut out the biscuits and put on a baking sheet. 
7. Cook for 10 minutes, or until golden brown.
8. Remove from the oven, let cool slightly, serve, and ENJOY!
This recipe can also be made on the Big Green Egg!