Monkey Bread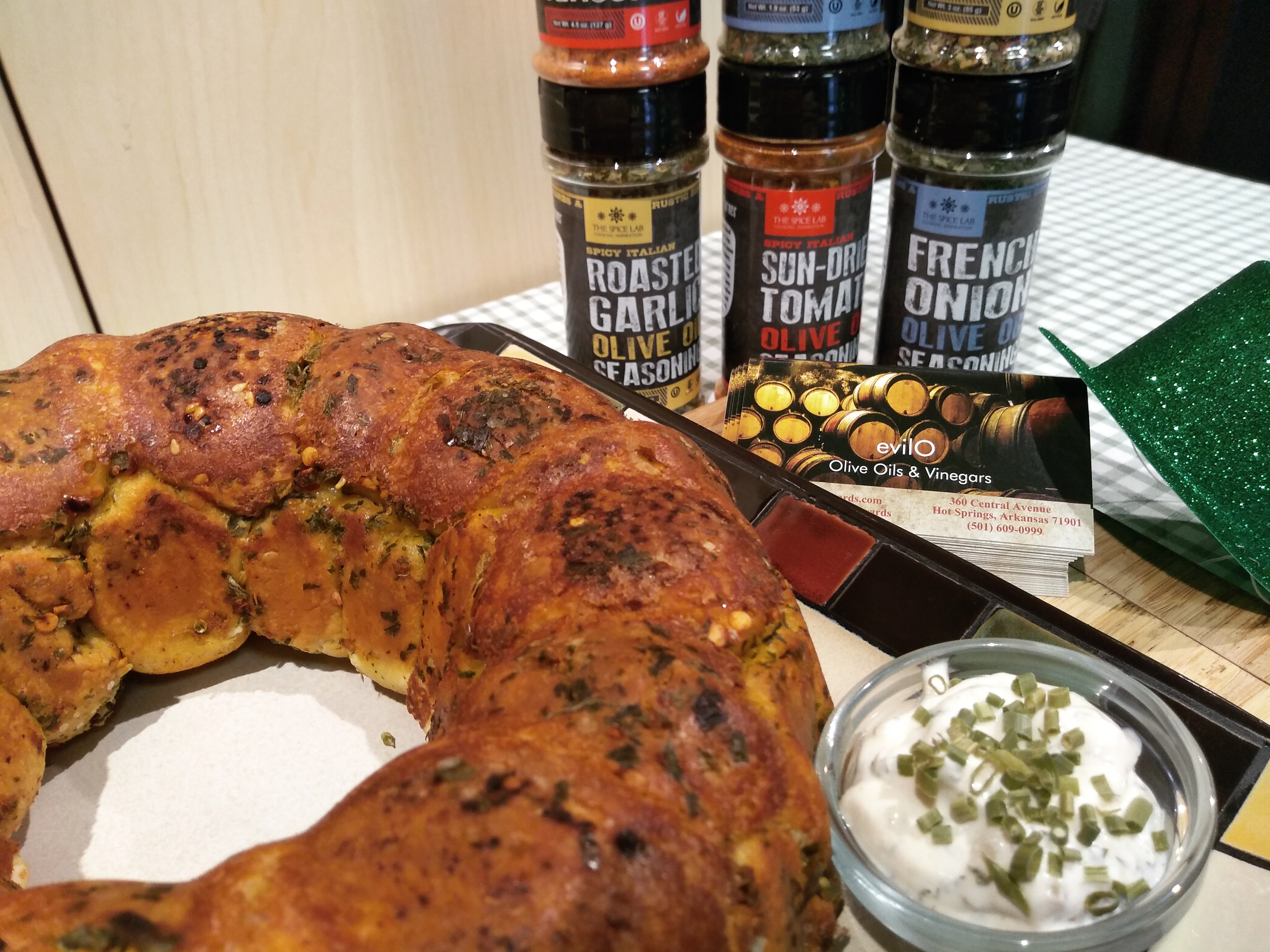 Monkey Business! 0
Evilo's Savory Monkey Bread will make you go bananas!
Ingredients:
1/4 cup Scallion infused olive oil 
2 cups all-purpose flour 
4 tsp. baking powder 
1/2 tsp. baking soda 
3/4 tsp. French Fleur De Sel Sea Salt 
1/2 cup milk 
8 oz. cream cheese 
1 tsp. French Onion Garlic bread dipper 
2-3 tbsp. of your favorite bread dipper blends 
1/2 cup butter, melted 
Directions: 
1. Preheat your oven to 350 degrees.
2. Mix the flour, baking powder, baking soda, and salt together.
3. Add the Scallion infused olive oil and mix until crumbly. 
4. Add the milk and mix until incorporated. Form into small biscuits.
5. Mix the 8 oz. of cream cheese with the French Onion Garlic bread dipper.
6. Flatten a biscuit, add a small scoop of the French Onion Garlic cheeseball, crimp closed and roll into a ball. Repeat until all your biscuits are gone. 
7. Roll you biscuit balls in your choice of bread dippers, then arrange them in a bundt pan. 
8. Once all the biscuit balls have been rolled and placed in the pan, pour the melted butter evenly over the top. 
9. Baker for 25 minutes, or until golden brown.
10. Let cool slightly, serve, and ENJOY!
*Try serving the Monkey Bread with our Spiced Tomato Jam!*
This recipe can also be made on the Big Green Egg!