Evilo Bread Dipper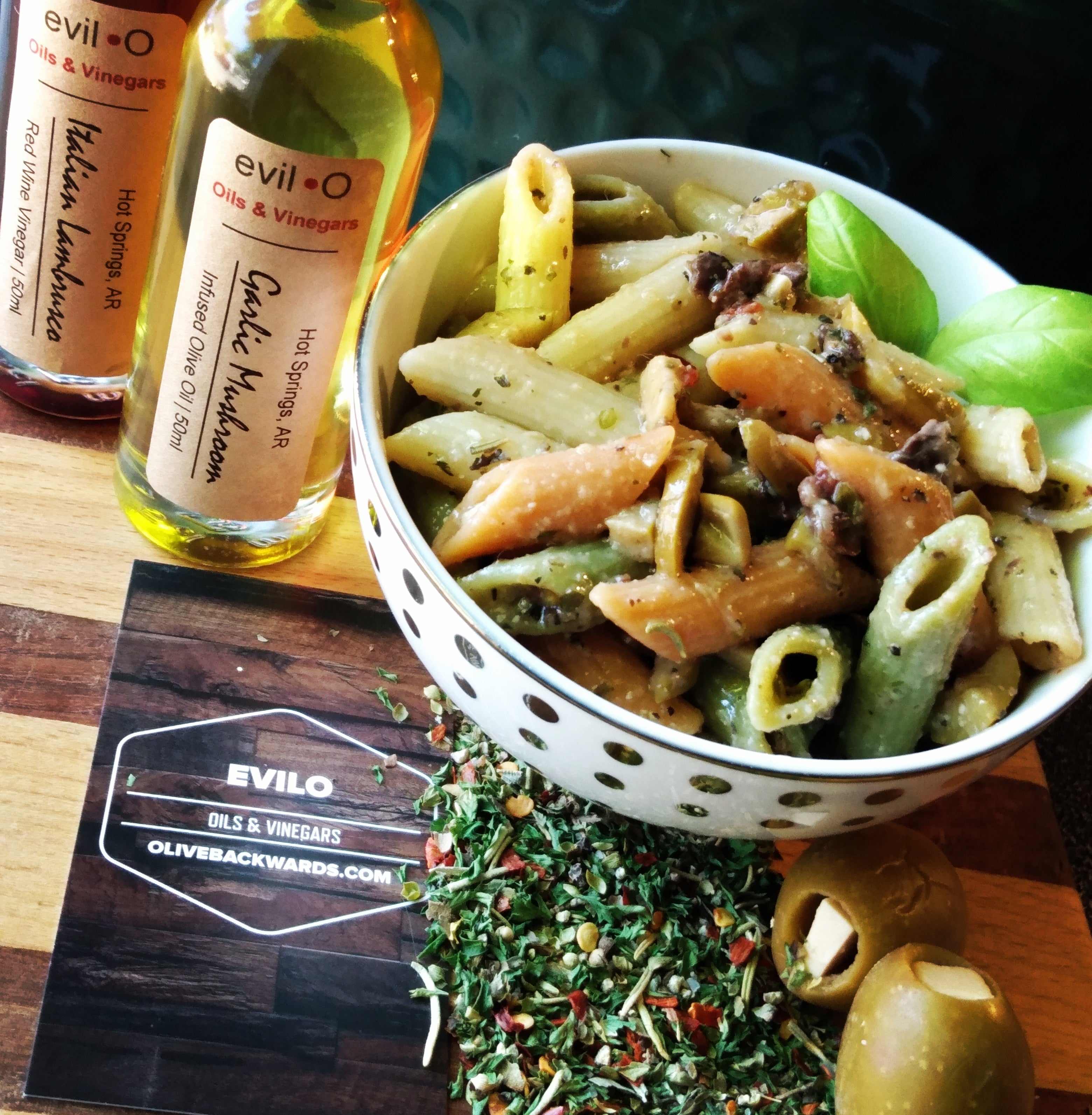 Springtime Pasta Salad 24
Ingredients:
1 (8oz. box) Tricolor Rotini Pasta 
1/2 cup Garlic Mushroom infused olive oil 
1/4 cup Italian Lambrusco red wine vinegar 
2 tbsp. Water 
2 tsp. Honey 
3-4 tbsp. Evilo Bread Dipper 
2 tbsp. Grated Parmesan Cheese 
1/2 cup Feta Cheese Stuffed Olives 
1 tbsp. Black Olive Tapanade 
Salt and Pepper to taste 
Directions:
1. Boil pasta in salted water according to directions on the box. 
2. In a large bowl, whisk together the olive oil, red wine vinegar, water, honey, bread Dipper, and parmesan cheese. 
3. Once pasta is done, transfer it to a large container with a lid. 
4. Pour the vinaigrette over the pasta. Add the chopped olives and Tapanade. 
5. Secure the lid tightly and toss the pasta until evenly coated. Add salt and pepper to your personal taste. 
6. Refrigerate for at least two hours for flavor to develope.