Shrubs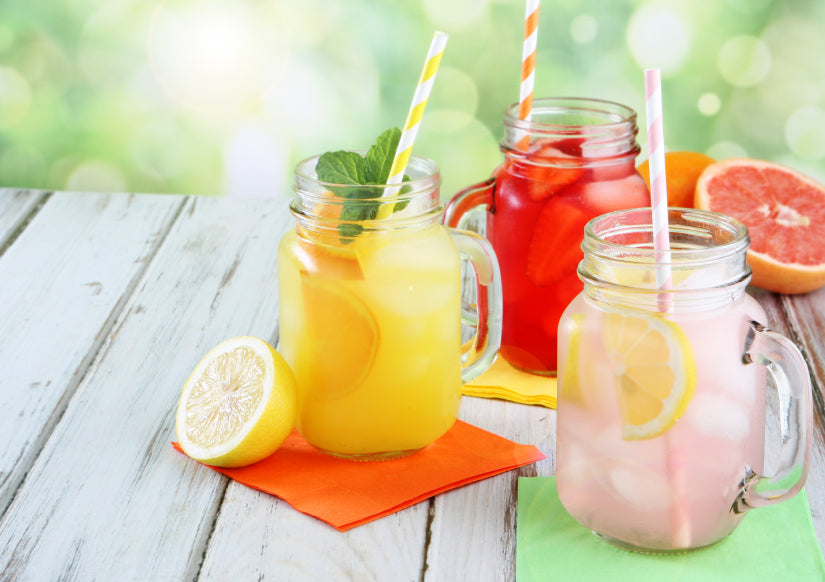 Strawberry Wine Shrub 0
For all of those wine-o's at heart.
Ingredients:
1 lb. fresh strawberries 
1 cup sugar 
1 cup water 
1 cup Italian Lambrusco Red Wine Vinegar 
1 tbsp. 25 Star Balsamic Vinegar 
Sparkling Water 
Directions: 
1. Mix sugar and water in medium saucepan over low heat until sugar is completely dissolved. 
2. Slice your strawberries thinly, then add them to the saucepan and bring to a low simmer.  
3. Let the mixture simmer until the syrup is the color of the fruit and the strawberries look tired. 
4. Add the Italian Lambrusco Red Wine Vinegar and the 25 Star Balsamic Vinegar. Whisk to combine, then return to a simmer.  
5. Remove the saucepan from the heat and strain the fruit from the syrup. 
6. Pour the syrup into a bottle or jar and store in the fridge. 
7. Fill a glass with ice and pour your shrub syrup over the ice, then top it with sparkling water, stirring slightly to combine, or add a shot of your favorite liquor for an all-natural cocktail!