Rise and Shine!
Rise and Shine!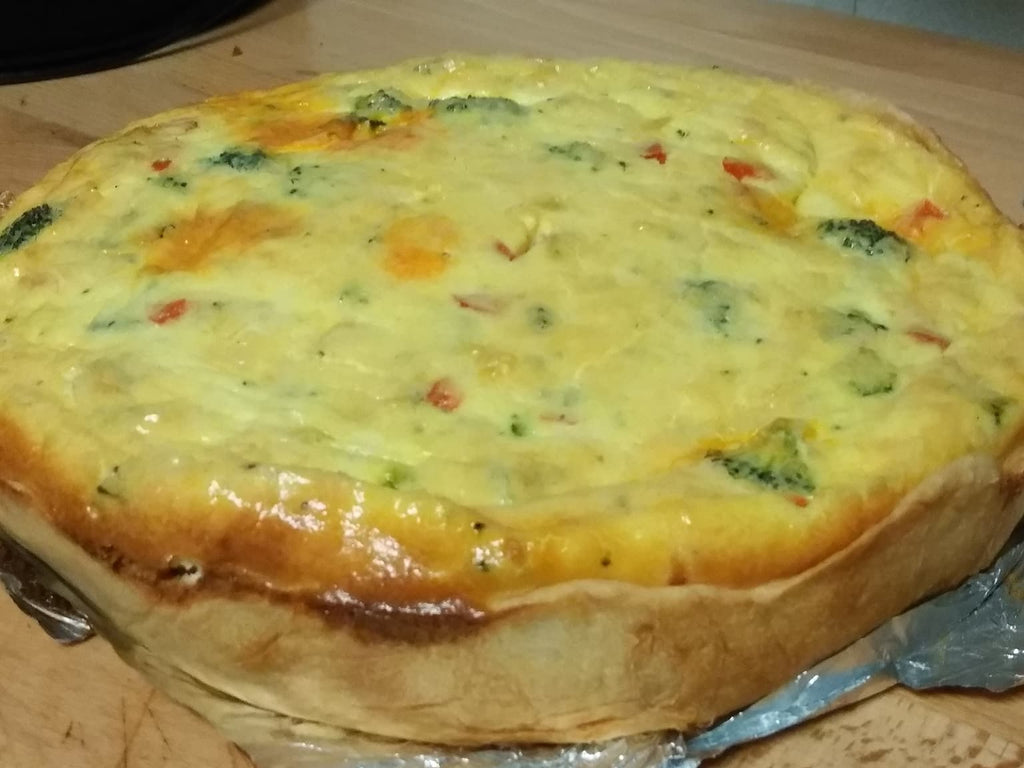 This cheese and veggie quiche is the perfect way to start your day!
 Ingredients:
1 cup flour 
1/2 tsp. salt 
1/4 cup Tuscan Herb infused Olive Oil 
1/4 cup ice water 
9 large eggs 
1 1/4 cup heavy whipping cream 
8 oz. shredded mozzarella cheese 
3/4 cup broccoli florets 
1/2 cup diced red bell pepper 
1/2 cup diced onion 
1 clove Riesling Marinated Garlic, chopped 
1/2 tsp. ground mustard 
Directions:
1. Mix flour and salt with a fork. Beat the Tuscan Herb olive oil and water with a whisk to thicken. 
2. Pour the oil mixture into the flour and mix with a fork. Line a crockpot with parchment paper or aluminum foil. 
3. Chop all veggies and place them in a small skillet. Sear over medium heat until soft.
4. On a lightly floured surface, roll out the dough until it is about 17 inches long. 
5. Press the dough into the parchment lined crockpot, making sure the edges of the crust go up the sides about 2 inches.  
6. In a large bowl, whisk together the eggs, cream, and mustard until frothy. Fold in the veggies and the cheese, then pour on top of the crust. 
7. Place a paper towel over the top of the crockpot, then secure the lid. Cook of HIGH for 3-4 hours, or until the crust is golden and the center is firm. 
8. Let cool slightly, cut, and ENJOY!
This recipe can also be made on the Big Green Egg! Use a cast iron Dutch oven and cook at 350 degrees for 1 hour, or until center is firm!