Smoked Buffalo Chicken Meatballs
Smoked Buffalo Chicken Meatballs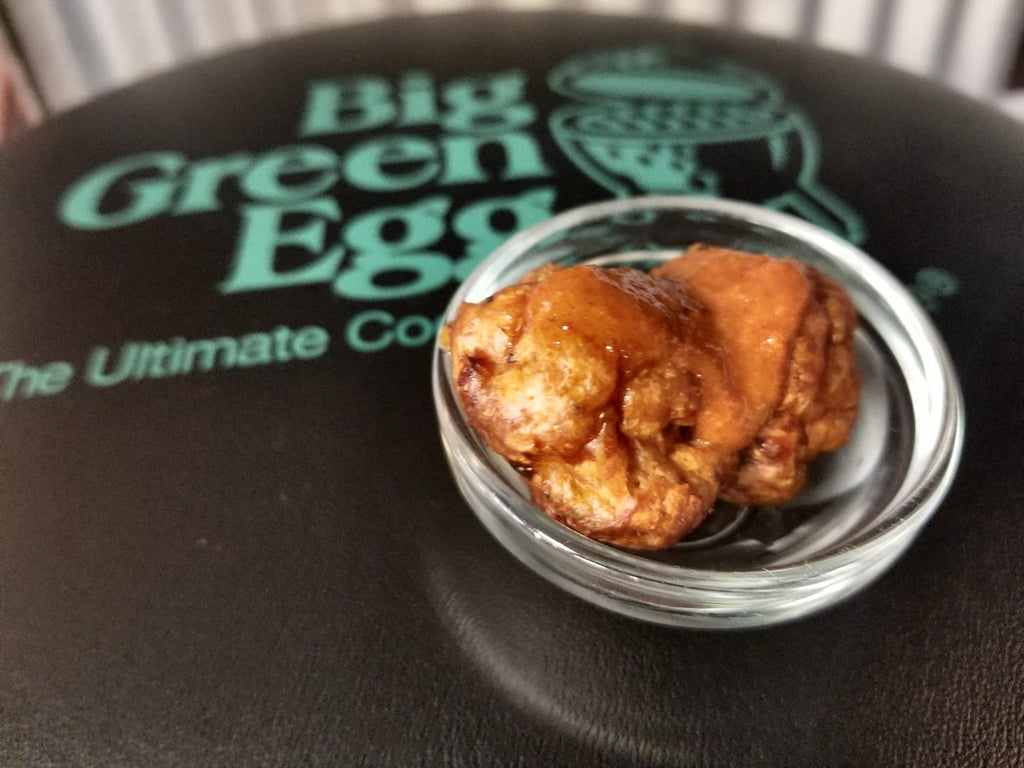 Ingredients:
For The Buffalo Sauce:
8 oz. unsalted butter
2 tsp. Jalapeno and Garlic Seasoning
1 1/3 cup Crimson Reserve Hot Sauce
For The Meatballs:
1 1/4 lbs. Ground Chicken
1/4 cup Panko bread crumbs
1 large egg
1 tsp. Scallion Infused Olive Oil
2 tbsp. Crimson Seasoning
1/4 cup chopped celery
1/4 cup chopped carrots
2-3 cloves Chipotle Marinated Garlic, chopped
1/3 cup buffalo sauce
Prep Time: 30 minutes Makes 26 Meatballs
Directions:
1. Melt butter in a medium saucepan over medium-low heat until melted.
2. Remove pan from heat to prevent sauce from breaking.
3. Whisk in the Jalapeno and Garlic seasoning and the Crimson Reserve Hot Sauce until a cohesive sauce forms.
4. In a large bowl, combine the ground chicken, panko crumbs, the egg, Scallion Olive Oil, celery, carrots, and chopped garlic.
5. Add the 2 tablespoons of Crimson Seasoning. 
6. Using clean hands, mix until combined. 
7. Using an ice cream scoop, scoop meatballs (about 1/8 of a cup each) and roll into balls.
8. Set your Big Green Egg to 350 degrees, with the convEGGtor in place.
9. Place meatballs on the Egg and cook for 20- 25 minutes. 
10. Remove from the grill and brush with the buffalo sauce.
11. Serve immediately, top with Bleu cheese crumbles or dressing.